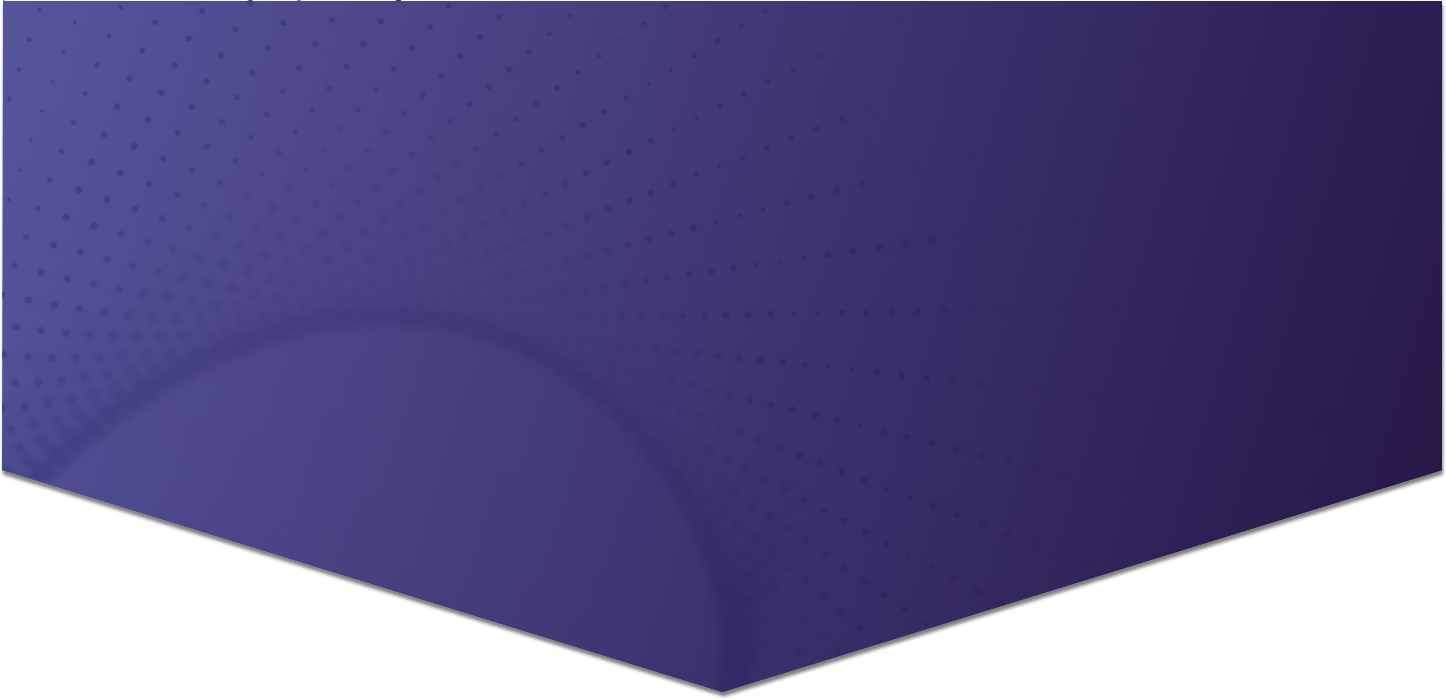 Welcome to the Confitex website ("Site") operated by Confitex Limited ("Confitex"). The following terms and conditions ("Terms") govern your use of the Site.
By accessing, viewing or using the content, material, products or services available on or through the Site, you certify that you have read, understand and agree to be legally bound by these Terms. As well as these Terms and Conditions the Privacy Policy also applies to you and your use of the Site. Please ensure you read the Privacy Policy in conjunction with these Terms and Conditions. By accessing the Site you are deemed to have read and agree to be bound by the Privacy Policy as well as these Terms and Conditions.
You further certify that you are 13 years of age or older and that you have all the necessary rights, power and authority to enter into this Agreement and perform the obligations set forth under this Agreement. You understand and agree that your use of the Site or any content, material, products or services made available on or through the Site (collectively, the "Services") signifies that you fully accept and agree to these Terms of Use.
In order to access certain content, material, products or services on the Site, you may be asked to register and create an account. As part of the registration process, you may be asked to click to agree to these Terms, and may then be asked to select or submit a user name and password. You may also be required to provide us with certain information about yourself including some types of personally identifiable information, including your legal name, phone number, address, email address, gender and age. You are responsible for ensuring that your password and account login are kept secret, safe and secure at all times. Confitex will not be held responsible or liable for any misuse of your account in the event that a third party has access to and uses your password and account login in any way.
When placing an order through the Site, you will be required to provide other personal information, such as shipping address, billing address and payment details. Additional information may be collected by Confitex or its third-party providers at this time for security and anti-fraud purposes. You represent that the personal information you provide to us via the Site is true, valid, complete and up-to-date in all respects, and you confirm that you are the person referred to in the shipping (unless the item is a gift) and billing information provided. Should any of the information you provide on the Site change, please login to your account and update such information directly on the Site.
Any personal information that you provide to us via the Site is subject to our Privacy Policy.
Some products or services made available through the Site may be available for purchase. You acknowledge that you have made your own investigations as to the fitness of the product and services for your purpose. By purchasing products or services made available through the Site, you represent that you have reached the age of majority (which in most states is 18 years old) and have the legal capacity to enter into a contract. Confitex may use a third-party payment processor to process credit card transactions made through the Site. All prices are correct at the time of publication; however, we reserve the right to alter prices for any reason at any time. You are also responsible for paying any governmental taxes imposed in connection with the purchase of any products or services made available through the Site, including sales and excise taxes. To the extent that Confitex is obligated to collect such taxes, the applicable tax will be added to your billing account. All sales are subject to our shipping and return policies, which shall be made available to you on the Site. All refunds are at Confitex's sole discretion.
DISCOUNTS AND OFFERS 
Confitex may, at its discretion, offer discounts and offers on our products. Percentage (%) discounts displayed are off the original marked price. Promotional codes can only be used once per customer, and may not be used in conjunction with any other offers or promotions including the 10% off next purchase offer. Discount codes cannot be redeemed for cash.  
Sign up for our newsletter + get 10% off your next purchase offer: Sign up for our newsletter to receive 10% off your next purchase. The discount needs to be applied at the time of purchase and can only be used once. The discount code will be sent to your email address. To redeem, use the discount code in the 'discount code' box at the checkout. The 10% will be deducted off the product total of your shopping cart. Please note, your shipping will be calculated after the discount is applied. This offer cannot be used in conjunction with any other offers or promotions on this website.
Without prejudice to any other right or remedy available to us, if we consider that you have breached these Terms or we otherwise consider it appropriate, we may immediately, and without notice, suspend or terminate your access to the Website (or any part of it).
On suspension or termination, you must immediately cease using the Site and must not attempt to gain further access. 
For orders over AU$140, shipping within Australia is free.
For orders under AU$140, shipping within Australia is AU$9.90.
Orders are sent via NZ Post tracked.
Please allow an estimated delivery time of 10 working days (items may take longer to get to you during busy periods and public holidays). Please be aware that disruptions to supply chains as a result of Covid-19, which are beyond Confitex's control, may further impact and delay deliveries.
We will do everything we can to get your products to you in a timely fashion. Confitex reserves the right to alter shipping prices at any time.
Please ensure that you supply us with your full and correct shipping address. Note that a physical street address is required and that PO Box or Private Bag numbers are not accepted. If you supply us with a false address we will not ship the products. If you fail to supply a valid address, after seven days we will cancel your order.
Once you have placed your order you will receive a confirmation email. We recommend checking this carefully to make sure the correct items have been ordered.
Due to the intimate, personal nature of Confitex products, for hygiene reasons Confitex cannot offer returns or refunds. Confitex may, however, at its sole discretion, elect to accept a return and exchange if the protective hygiene sticker has not been removed and/or reattached. Customers are strongly advised to check suitability and specifications of products before ordering.
In instances where Confitex agrees to exchange the product for another available style, size or absorbency, then with prior agreement the product needs to be returned to Confitex's warehouse (at the Customer's cost) in its original pristine condition together with wash bag packaging and label within 30 days of delivery of your order.
In instances where, from time to time, products are offered on sale or at discounted prices, all products are final sale and may not be exchanged, returned or refunded for any reason.
You may not cancel an order once it has been submitted but Confitex may reject your order at any time and is not required to give reasons for rejecting your order. If we reject your order for any reason, neither you or we will be under any further obligation to the other arising out of your order or our rejection of that order. If we reject your order we undertake to reimburse you for any payments already received by us.
Delivery of the goods to you will take place in the manner chosen by Confitex unless agreed otherwise with you. Confitex will not be liable for any delay in delivery of goods ordered or non-delivery of goods ordered.
Possession and risk in the goods shall pass to you upon delivery of the goods to your agent or carrier or upon delivery of the goods to the address supplied by you when placing an order.
If you have any queries about Confitex products or your order, please contact us at info@confitex.com.
General restrictions on use
You agree to use the Site and the Services only for the purposes that are permitted by these Terms of Use and in compliance with all applicable laws, regulations and generally accepted practices or guidelines in the relevant jurisdictions. You may only use the Site and Services for your non-commercial, non-exclusive, non-assignable, non-transferable and limited personal use, and for no other purposes.  
You will not (and will not attempt to):
a. access any of the Services by any means other than through the interface that is provided by Confitex;
b. gain unauthorized access to Confitex's computer system or engage in any activity that interferes with the performance of, or impairs the functionality or security of the Site, the Services, Confitex's networks and computer systems;
c. access any of the Site or the Services through any automated means or with any automated features or devices (including use of scripts or web crawlers);
d. access or collect any personally identifiable information, including any names, email addresses or other such information for any purpose, including, without limitation, commercial purposes;
e. reproduce, duplicate, copy, sell, trade or resell any aspect of the Site or the Services for any purpose;
f. reproduce, duplicate, copy, sell, trade or resell any products or services bearing any trademark, service mark, trade name, design likeness or logo owned by Confitex in a way that is likely or intended to cause confusion about the owner or authorized user of such marks, names or logos.
As between you and Confitex, Confitex owns or licenses all information and materials, including logos, designs, visual concepts, titles, copylines, phrases, product names, images, illustrations, icons, photographs, videos, and the copyrights, trademarks, service marks, trade dress and other intellectual property rights associated therewith, in or made available through the Site ("Site Content"), as well as the selection, coordination, arrangement, and organisation and enhancement of the Site Content. All Site Content is protected pursuant to copyright, trademark, patent and other applicable laws. You agree not to remove or alter any copyright notice or any other proprietary notice on any Site Content. As between you and Confitex, all names, trademarks, symbols, slogans or logos appearing on the Site are proprietary to Confitex or its affiliates, licensors or suppliers. Use or misuse of these trademarks is expressly prohibited and may violate federal and state trademark law. Under no circumstances will you have any rights of any kind in or to the Site Content, other than the right to use the Site Content in accordance with these Terms.
Certain features of the Site may allow you to contribute feedback and other information such as reviews and testimonials to the Site for access, use, viewing, and commentary by other users of the Site (collectively, "Comments"). By posting Comments, you represent that you have the full legal right to provide the Comments and that use of the Comments by Confitex on the Site, and all other persons and entities, will not: (a) infringe any intellectual property rights of any person or entity or any rights of publicity, personality or privacy of any person or entity, including as a result of your failure to obtain consent to post personally identifying or otherwise private information about a person; (b) violate any law, statute, ordinance, regulation or agreement; or (c) constitute disclosure of any confidential information owned by any third party. Upon your submission of Comments or other material or information to Confitex, you grant Confitex a worldwide, perpetual, irrevocable, transferable, license to access, use, distribute, reproduce, display, modify, create derivative works based upon, and sublicense the Comments, all without any compensation to you whatsoever. For avoidance of doubt, Confitex shall be under no obligation: (a) to maintain any Comments in confidence; (b) to compensate you in any way for your Comments; or (c) to respond to any Comments.
Errors, inaccuracies + omissions
Occasionally there may be information on the Site that contains typographical errors, inaccuracies or omissions that may relate to product descriptions, pricing, promotions, offers and availability. We reserve the right to correct any errors, inaccuracies or omissions and to change or update information or cancel orders if any information on the Site is inaccurate at any time without prior notice (including after you have submitted your order). We cannot and do not review all communications, products or services made available on or through the Site, but, although not obligated to, may review, verify, make changes to or remove any Comments, Site Content, or the Site, including information submitted in connection with the Site Content or other features at any time, with or without notice in our sole discretion.
Confitex expressly disclaims, to the fullest extent permitted by law, any express or implied warranties: (a) that the Site, Services, Site Content, goods, advice, information or links provided on the Site will meet your requirements; (b) that the Services will be uninterrupted, timely, secure or free from error; (c) that defects in the operation or functionality of any software provided to you as part of the Services will be corrected; (d) regarding the Site Content, goods, services, advice, information or links provided by any third parties or users; (e) that the Site, Site Content, goods, services, advice or information displayed on the Site will meet your requirements; and (f) that the Site will be error-free or that any errors will be corrected. No advice or information, whether oral or written, obtained by you from the Site shall create any warranty not expressly stated in these Terms.
You understand that the technical processing and transmission of any Site Content and Comments may be transferred unencrypted and involve transmissions over various networks and changes to conform and adapt to technical requirements of connecting networks or devices. Please be advised that we do not guarantee that any information sent to or from our Site will be secure during transmission, nor can we guarantee the confidentiality of any communication or material transmitted to us via the Site or the Internet, including, for example, personal information such as your name or address. Confitex assumes no responsibility for: (a) any error, omission, interruption, deletion, defect, delay in operation or transmission, communications line failure, theft or destruction or unauthorised access to, or alteration of, any communication; and (b) any problems or technical malfunction of any telephone network or lines, computer online systems, servers or providers, computer equipment, software, failure of any email or players due to technical problems or traffic congestion on the Internet or on any of the Site, including any injury or damage to you or to any person's computer related to or resulting from use of the Services or the Site.
No conditions, warranties or other terms (including any implied terms as to satisfactory quality, fitness for purpose or conformance with description) apply to the Site, Site Content and/or Services except to the extent that they are expressly set out in these Terms.
The information accessed through: (a) the Confitex Site(s), including the Confitex blog; (b) any application used to gather your details or send you email notifications relating to Confitex and its products; (c) any third party owned websites, blogs, social media websites or page(s); containing content established by, or associated with, Confitex is to inform you of our range of products and their use. Confitex does not engage in offering professional medical or health advice. The information accessed through the Internet is not intended to be complete or to diagnose or treat a health problem or disease. If you have a health problem or suspect you have a health problem, please consult your doctor or health advisor.
All descriptions of goods, specifications, quantities and prices of goods depicted on the Site are subject to change at any time without notice. We also reserve the right to alter the terms or duration of any special offers or sale promotion. Certain weights, measurements and similar descriptions are approximate and provided for convenience purposes only.
Confitex will make all reasonable efforts to accurately display the attributes of the goods, including applicable colours; however, the actual colour you see will depend on your computer and we cannot guarantee your computer will accurately display such colours.  
While Confitex will use its best endeavours to ensure your order is met, Confitex is not liable in case of stock outage and provides no warranty as to the availability of goods ordered on the Site.
We have made every reasonable effort to ensure the accuracy of medical information and advice provided on our website. However, we are not medical professionals and any advice given on this website should not be relied upon, professional medical advice should always be sought. Always seek the advice of a qualified health provider with any questions regarding a medical condition.
IN NO EVENT WILL CONFITEX BE LIABLE FOR DAMAGES OTHER THAN ACTUAL AND DIRECT DAMAGES PROVEN IN A COURT OF LAW. IN NO EVENT SHALL CONFITEX'S LIABILITY EXCEED THE PRICE YOU PAID FOR THE PRODUCT OR SERVICE THAT IS THE SUBJECT OF THE CLAIM. IF ANY PART OF THIS LIMITATION OF LIABILITY IS FOUND TO BE INVALID OR UNENFORCEABLE FOR ANY REASON, THEN THE TOTAL LIABILITY OF CONFITEX AND ITS LICENSORS SHALL NOT EXCEED FIFTY DOLLARS ($50).
Without limiting the foregoing, you understand and acknowledge that Confitex shall not be liable to you for:
a. Any indirect, incidental, consequential, punitive or exemplary losses which may be incurred by you arising out of your use of, or inability to use, the Site or the Services, including any loss of profit (whether incurred directly or indirectly), any loss of goodwill or business reputation, or any loss of data suffered by you; or
b. Any loss or damage which may be incurred by you as a result of:
i. any reliance placed by you on the completeness, accuracy or existence of any advertising, or as a result of any relationship or transaction between you and any advertiser or sponsor whose advertising appears on the Site or the Services;
ii. any changes that Confitex may make to the Site or Services, or for any permanent or temporary cessation in the provision of the Services (or any features within the Services);
iii. the deletion of, corruption of, unauthorized access to, or failure to store, any content and other communications data maintained or transmitted by or through your use of the Site or the Services;
iv. the use of any products or services obtained on or through the Site; or  
v. any other matter relating to the Site, the Services, the Site Content or the Comments.
The limitations on Confitex's liability to you in this Section shall apply whether or not Confitex has been advised of or should have been aware of the possibility of any such losses arising.
IF YOU ARE DISSATISFIED WITH THE SITE, THE SERVICES, OR THE TERMS OF USE, YOUR SOLE AND EXCLUSIVE REMEDY IS TO DISCONTINUE USING THE SITE AND SERVICES.
FORCE MAJEURE 
Where, in spite of its reasonable efforts, Confitex is unable to perform an obligation due to force majeure, it shall not be deemed to be in breach of its contract with the Customer.
"Force Majeure" means any clause affecting the performance by Confitex of its obligations arising from acts, events, omissions, happenings or non-happenings beyond its reasonable control including (but not limited to) governmental regulations, pandemics, fire, flood or any disaster or industrial dispute affecting a third party.
You agree to defend, indemnify and hold harmless Confitex, its officers, directors, members, employees, agents, affiliates, licensors and suppliers, from and against any and all claims, damages, obligations, losses, liabilities, costs or debt, and expenses (including but not limited to attorney's fees) arising from:
a. your use of and access to the Site and Services;
b. your violation of any of these Terms, including the Privacy Policy;
c. your violation of any third-party rights, including without limitation any copyright, intellectual property, or privacy rights; or
d. the use by any other persons accessing this Site using your Internet account or account login.  
This defence and indemnification obligation will survive these Terms and your use of the Site and Services. We reserve the right, at our own expense, to assume the exclusive defence and control of any matter otherwise subject to indemnification by you hereunder, and you shall cooperate in all reasonable respects in such defence. You may not settle any claim contemplated in this Section without the prior written consent of Confitex.
The Site may contain links or references to other websites outside of our control. Links to other websites may use our Site logo or style as a result of a co-branding agreement. These websites may send cookies to you and may collect personally identifiable information about you and make use of that data in ways that this Site would not. Please be aware that Confitex has no control over these websites and that these Terms of Use do not apply to any third-party sites. Confitex cannot be held responsible for those sites or external sources, or for any damage or losses deriving from the use of the content, or goods and services available on those sites or external sources. Confitex encourages you to read the privacy policies and terms of use linked or referenced in the websites you enter.
If you believe that any content or postings on this Site violates your intellectual property or other rights, please notify Confitex by email at info@confitex.com with a comprehensive detailed message setting forth the following information:
a. your name and the name of your company, if any;
b. your contact information, including your email address;
c. the nature and substance of your complaint, the specific rights at issue, and your basis for making the complaint, including the content or posting that is objectionable; and
d. the following statement: "The statements, representations and assertions made in this message are true, complete and accurate and I have the full legal authority to make each and every such statement, representation and assertion and to make and be granted any demand made in this message."
If we need to contact you, we may do so by email or by posting a notice on the Website. You agree that this satisfies all legal requirements in relation to written communications.
These Terms, and any dispute relating to these Terms or the Site, are governed by and are to be interpreted in accordance with the laws of New Zealand. Each party submits to the non-exclusive jurisdiction of the Courts of New Zealand in relation to any dispute connected with these terms or the Site.
These Terms, including the Privacy Policy, constitute the whole legal agreement between you and Confitex and govern your use of the Site, Services and any transactions you may have with Confitex through the Site and completely replace and supersede any prior agreements or understanding, arrangements, undertaking or proposal, written or oral, between you and Confitex in relation to such matters. In the event any other rule, code of conduct or other matter posted on the Site conflicts with the terms of these Terms, these Terms of Use shall govern. No oral explanation or oral information given by any party shall alter the interpretation of these Terms. Notwithstanding the foregoing, you understand that Confitex may make changes to these Terms from time to time. Your continued use of the Site following the posting of changes to these Terms of Use will be considered your consent to those changes. When these changes are made, Confitex will make a new copy of the Terms of Use available on the Site. You agree that Confitex is under no obligation to provide you with notices regarding changes to the Terms of Use. You understand that it is your responsibility to check the Terms regularly for changes.
You agree that if Confitex does not exercise or enforce any legal right or remedy which is contained in these Terms of Use (or which Confitex has the benefit of under any applicable law), this will not be taken to be a formal waiver of Confitex's rights and that those rights or remedies will still be available to Confitex. If any court of law, having the jurisdiction to decide a matter arising out of these Terms, rules that any provision of these Terms is invalid, then that provision will be removed from these Terms without affecting the rest of the Terms and the remaining provisions will continue to be valid and enforceable.  
For Queries:
Australia 1800 003 507
Hours 9 - 3pm Monday to Friday